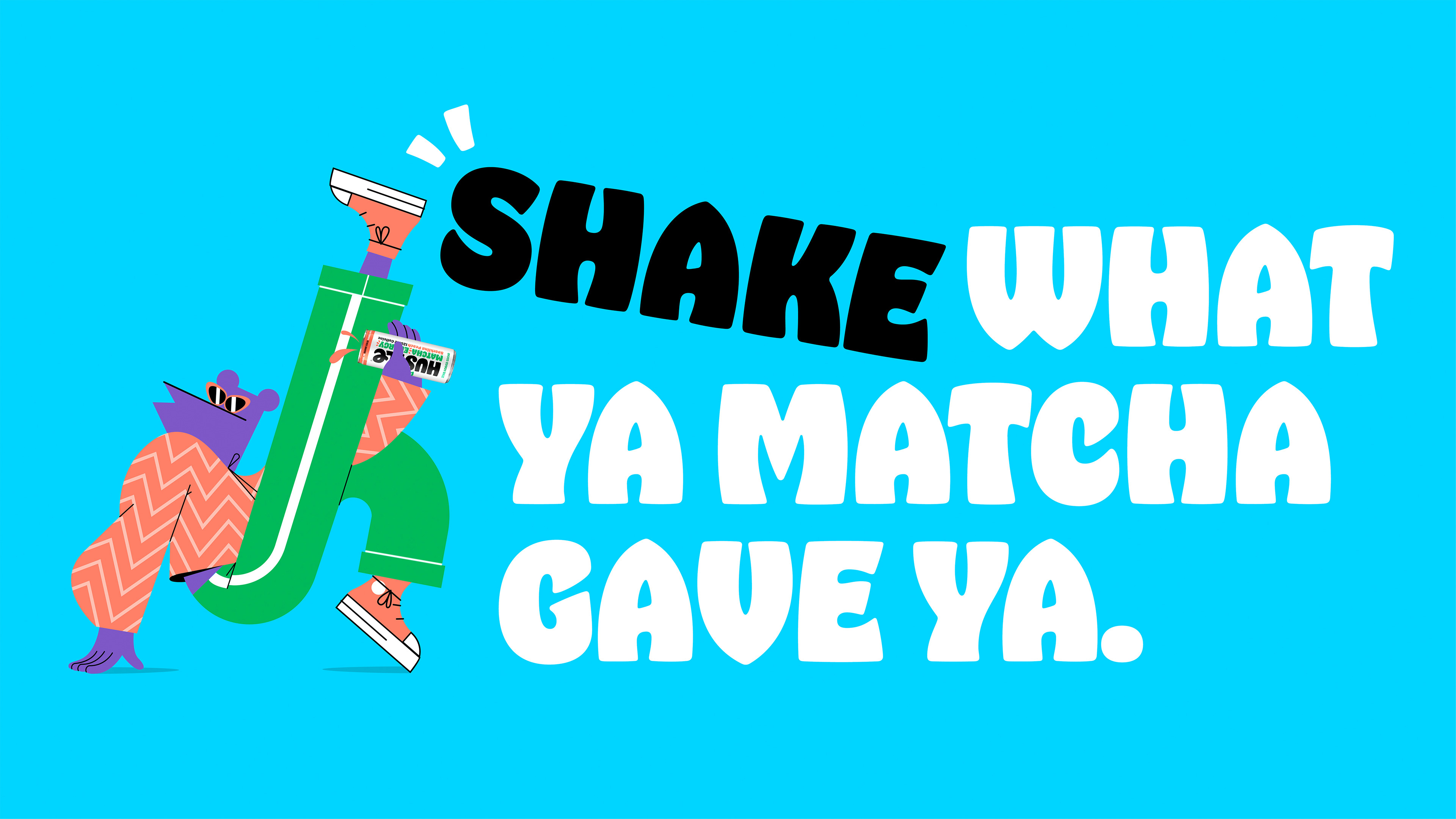 NEW DECADE, NEW HUSTLE

Based in NYC,
MatchaBar
is the world's first matcha-based energy drink and the fastest-growing brand in natural energy. They're all about self-expression and positive energy, with a soul rooted in music and community.
After a successful launch, it was time for MatchaBar to evolve to reach the masses; they tasked us with rebranding their Hustle line to disrupt the category and take matcha mainstream. We made their brand world look as upbeat as their energy range makes drinkers feel, allowing them to slide into a new decade with a fresh new Hustle.
I've been contacted by
Jone Knowles Ritchie
London to create a cast of illustrated characters that capture the nonchalantly funky nature of the rebranding and act as spokespersons (or, more accurately, spokescreatures)
for the drinks themselves.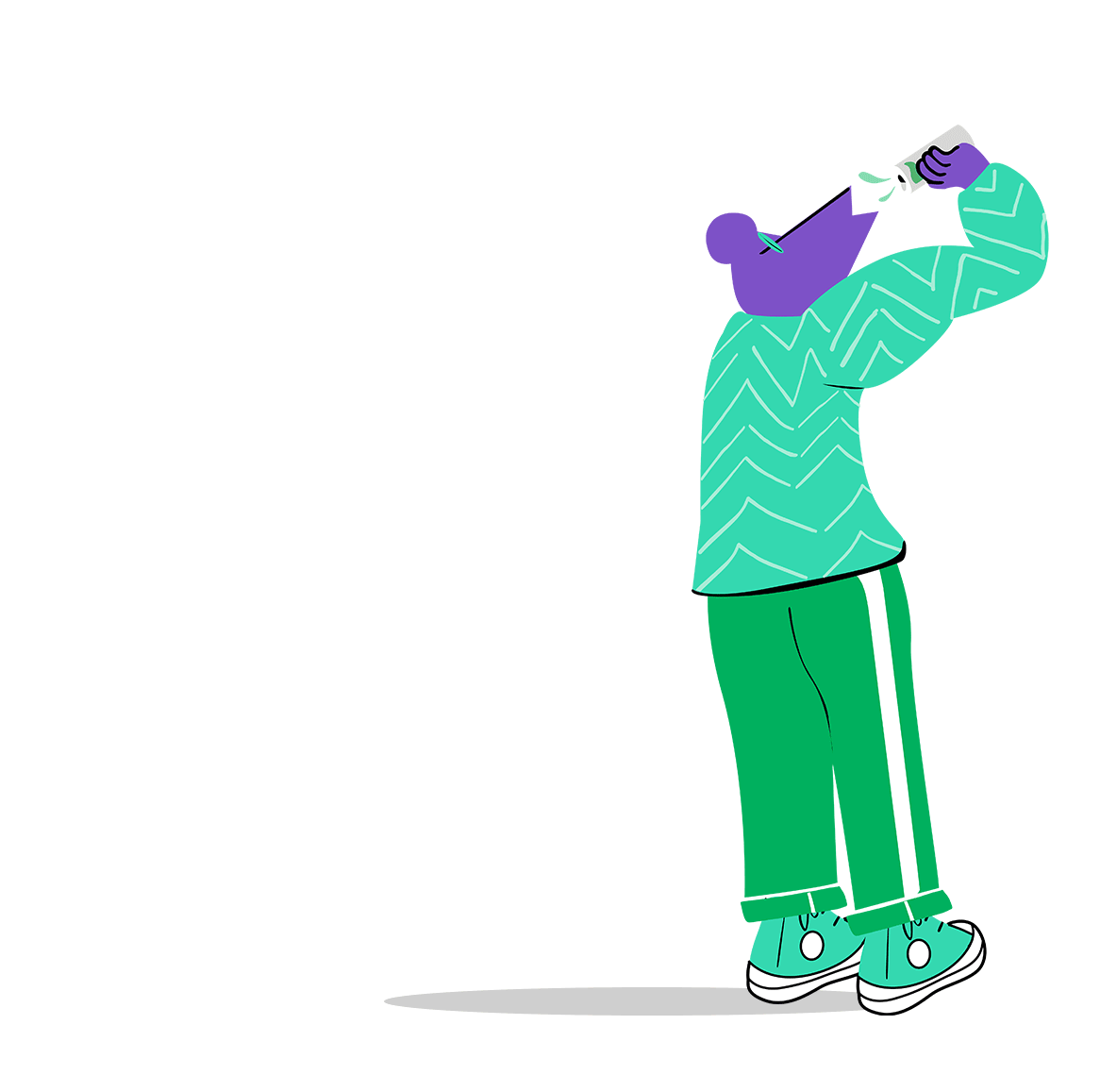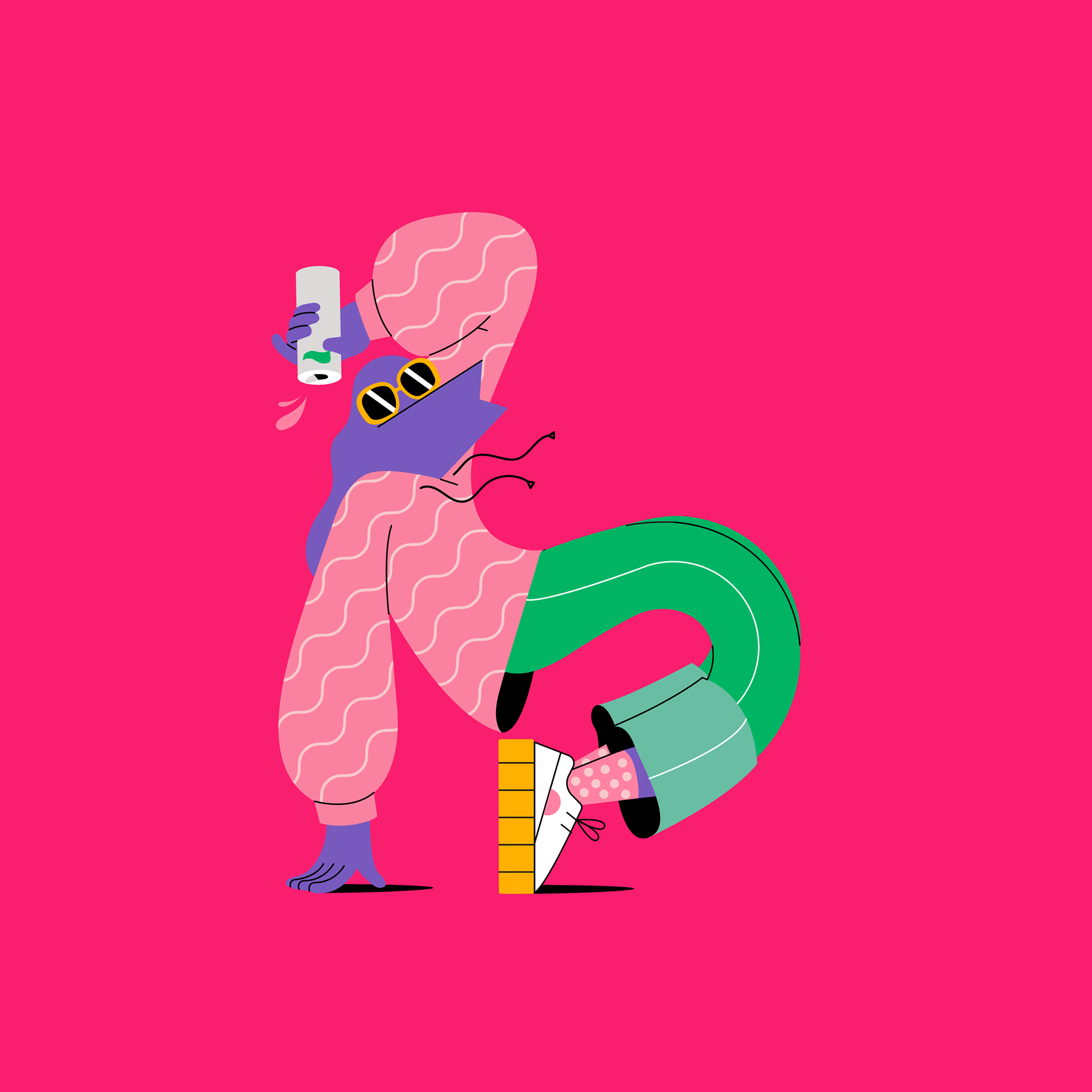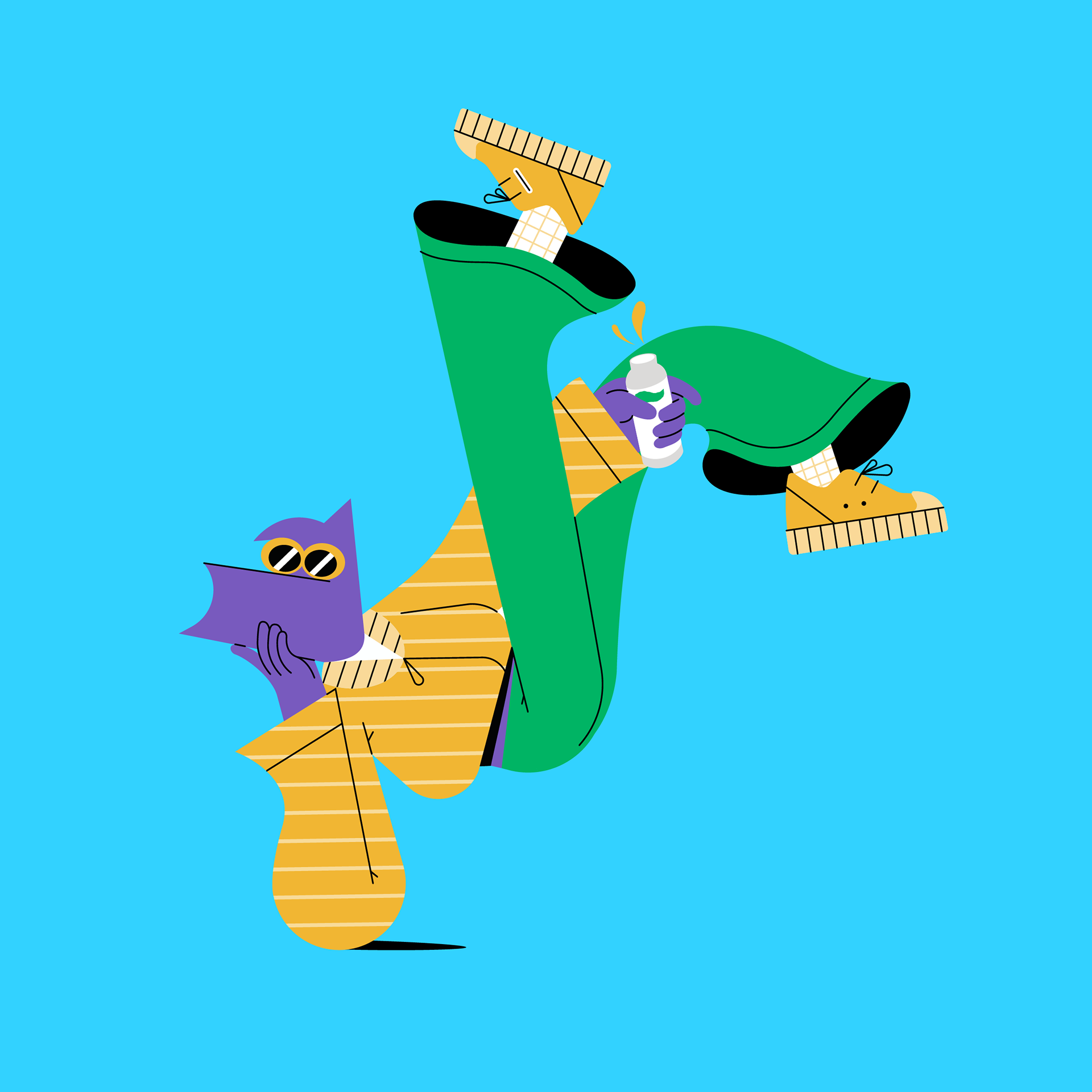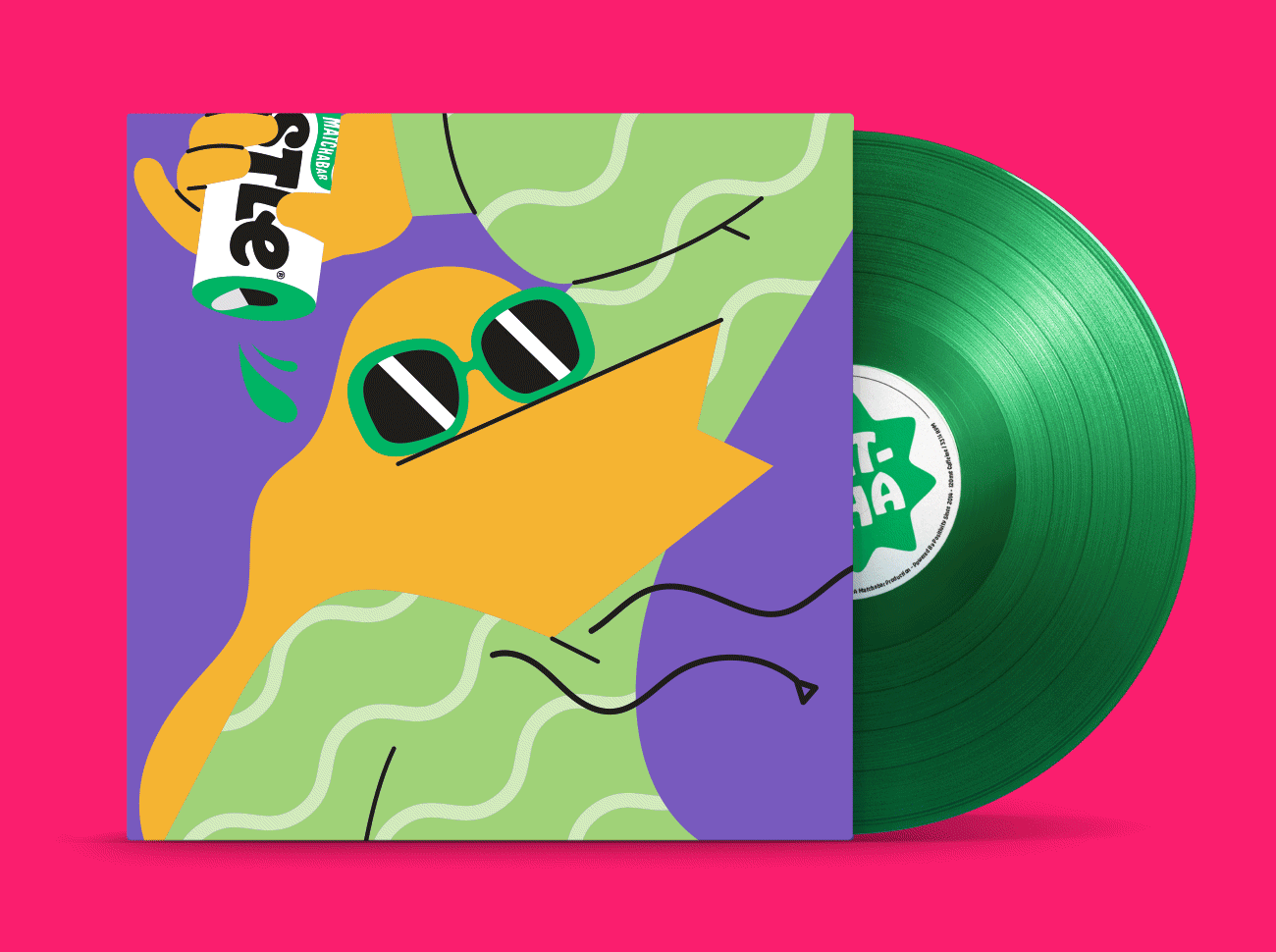 Based on a series of letters I've made for 36 days of type in 2018,
JKR asked me to create the Hustle letterforms :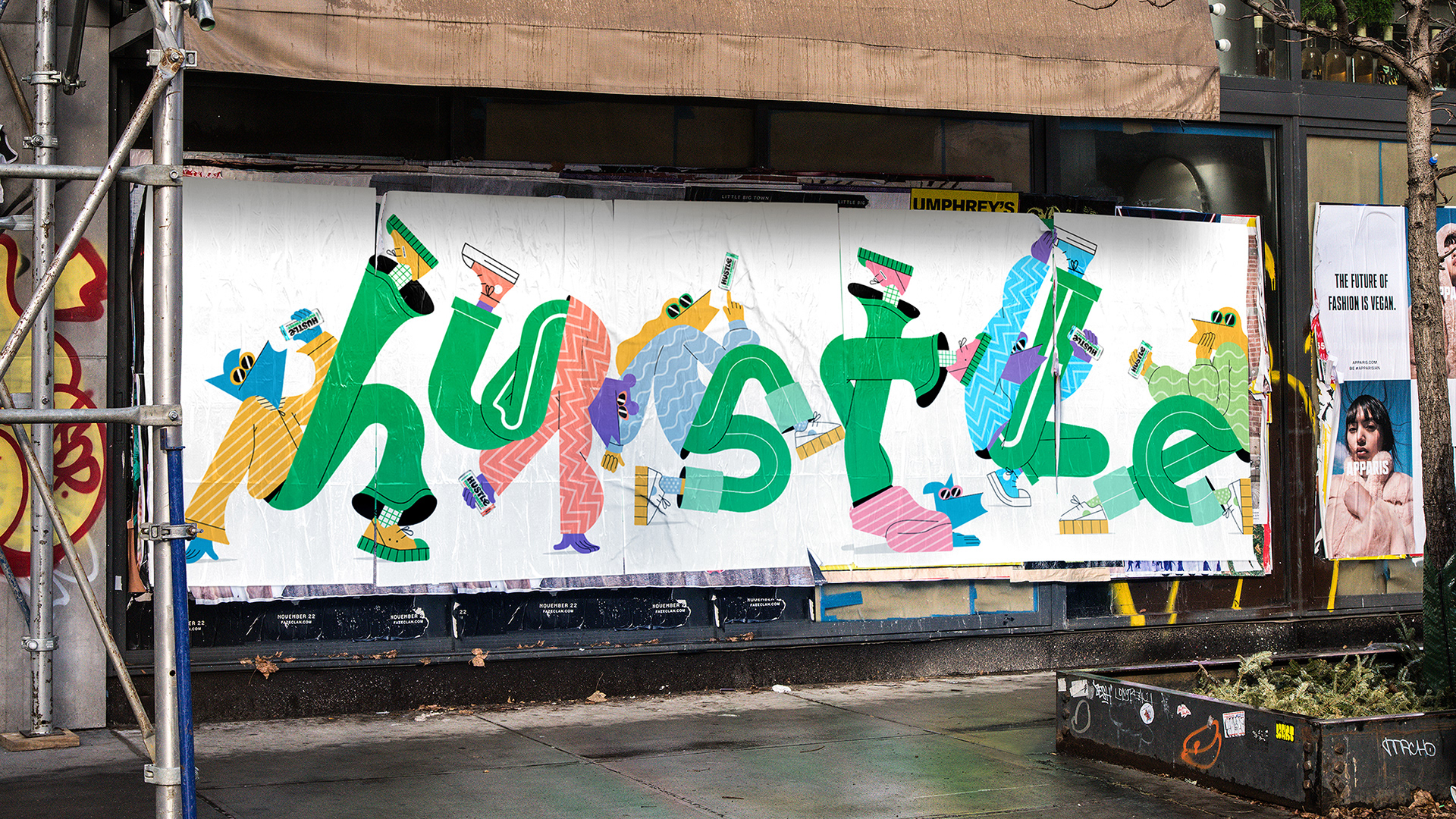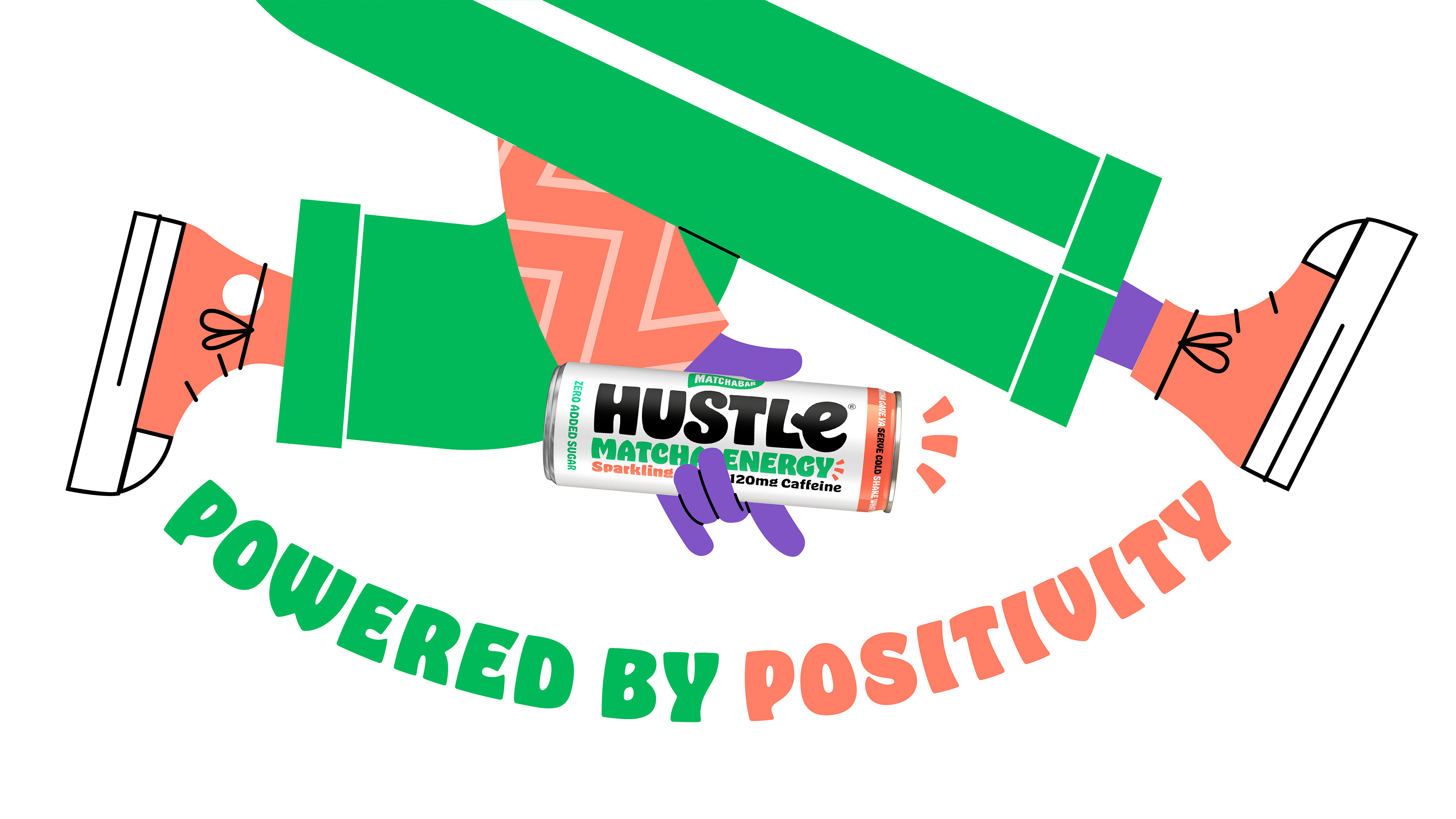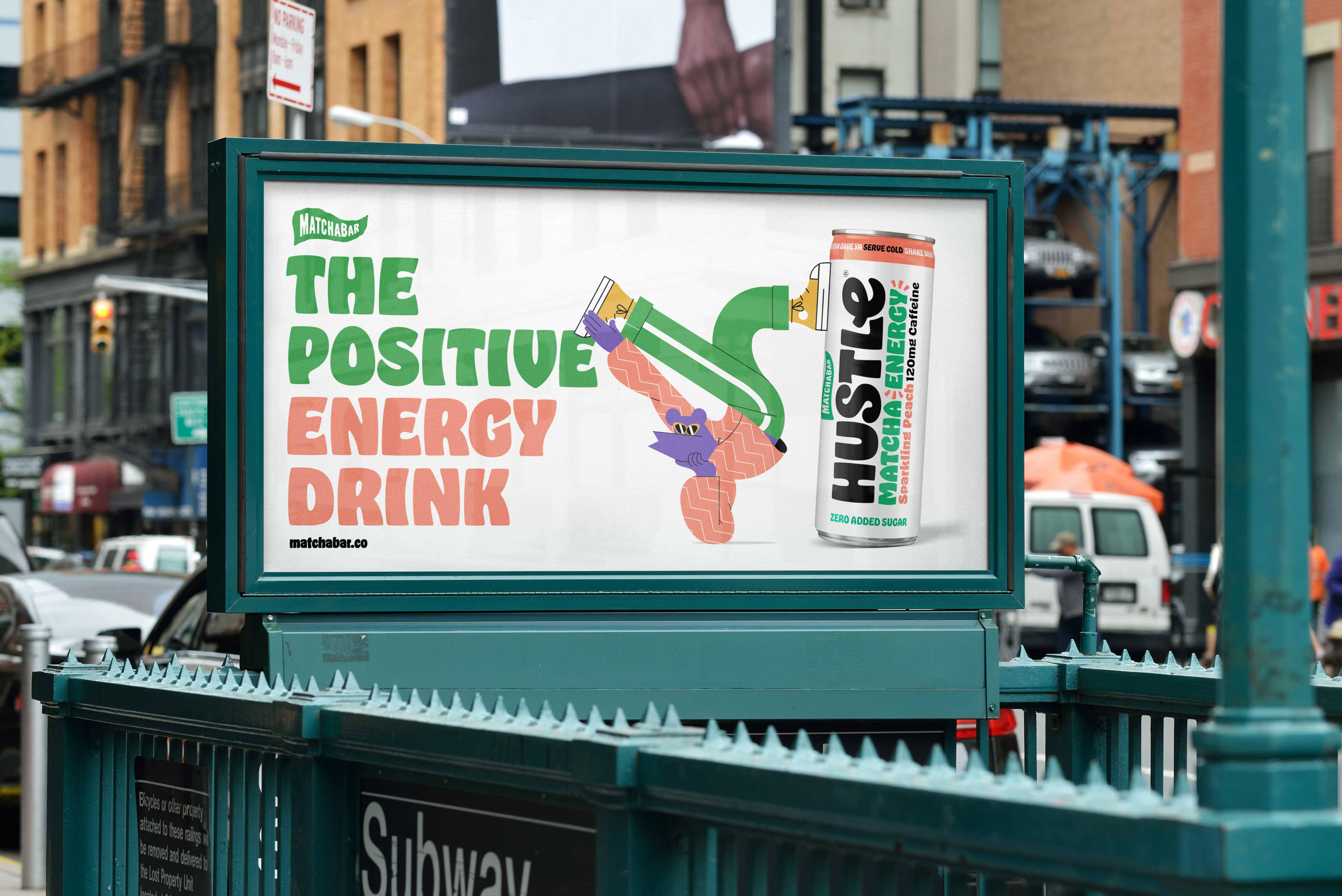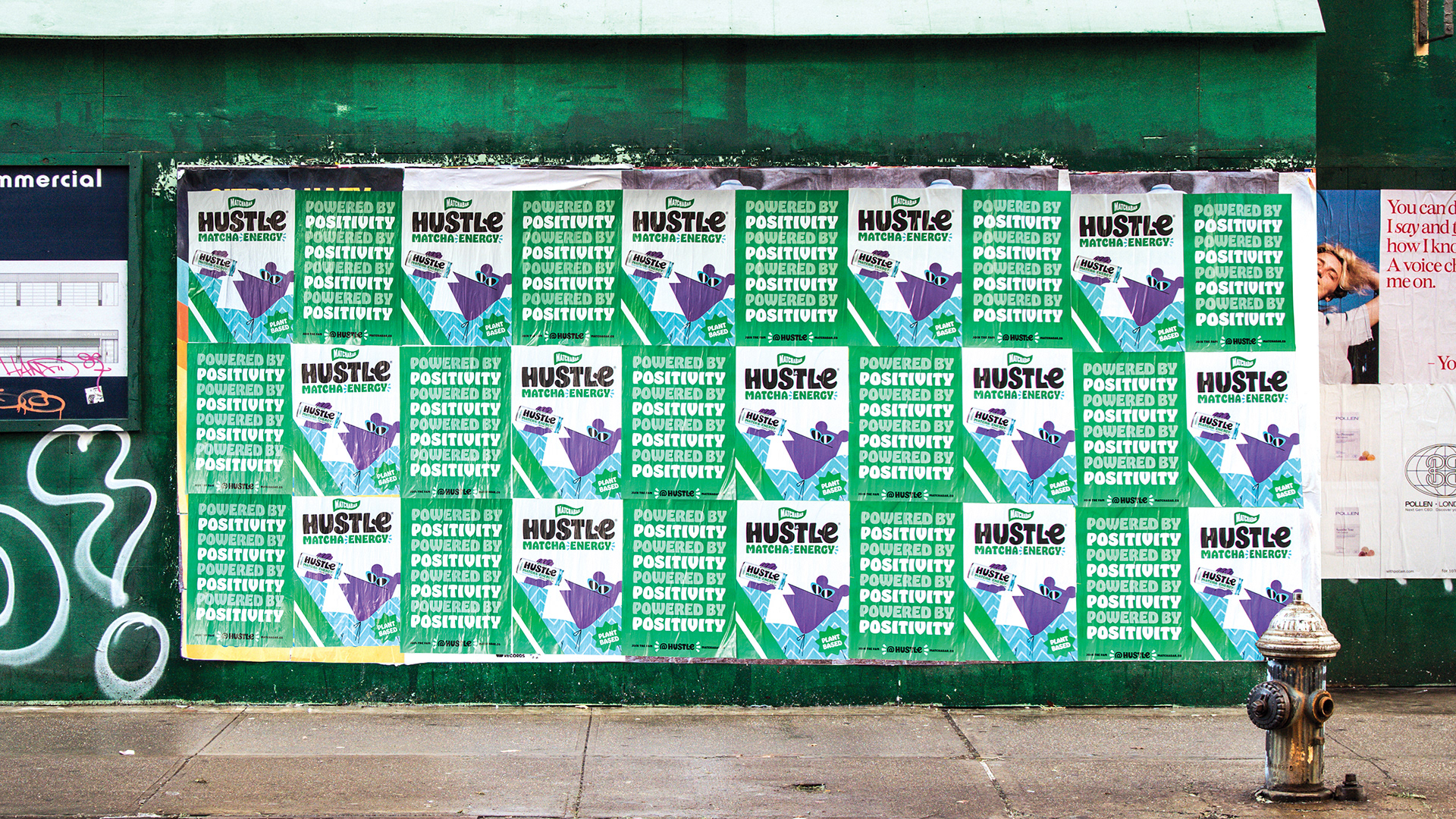 A set of stickers has been made :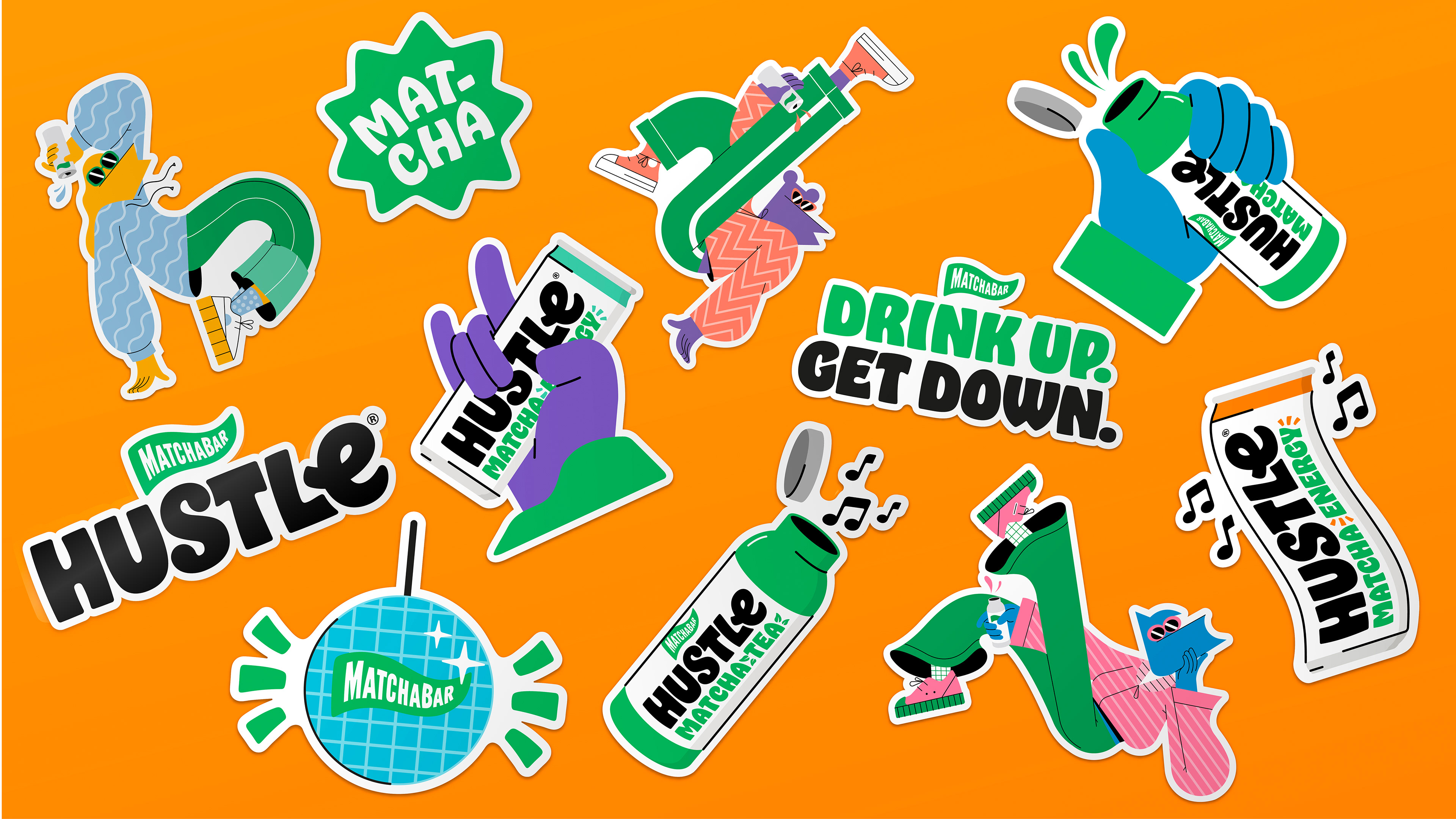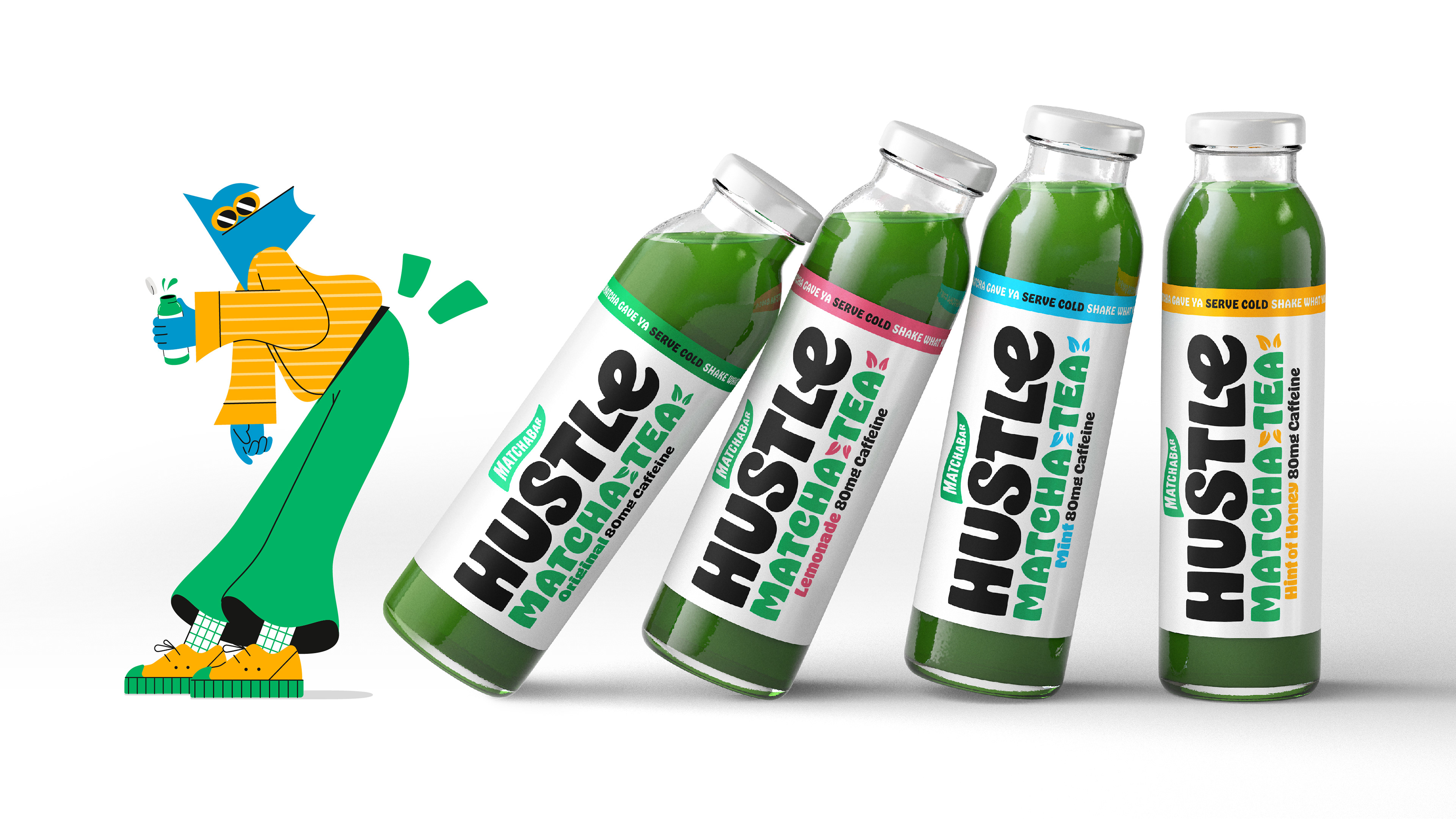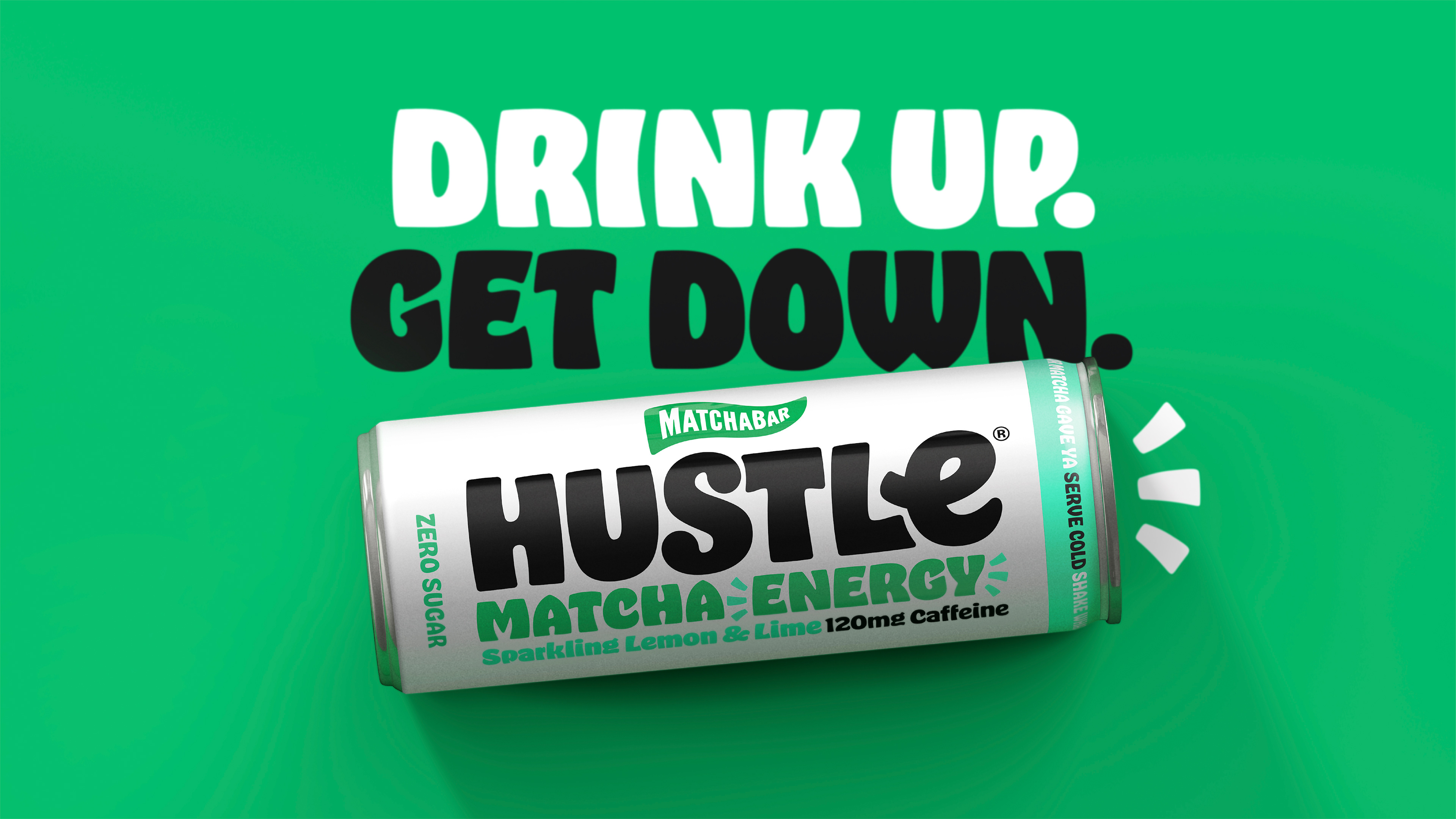 •
Role : Illustrator
Client : Matchabar
Agency : Jones Knowles Ritchie
Creative director : Stephen McDavid
Design director : Elena Cartasegna
Year : 2019/2020
•
This project has been featured by :
Creative Review
, Under Consideration, The Dieline, PR Newswire, BevNet