36 days of type is a project that invites Designers, Illustrators
and Graphic Artists to express their particular view on letters
and numbers of our alphabet.
Every year they launch a challenge on Instagram which 
is to release each day a new character during 36 days.
Thought it was the perfect timing to work on my own alphabet 
and participate to this challenge. I've created 26 letters based
on my personal illustration style and building letter with only the
legs of my characters. They finally shared one of my letter on
their pages (Instagram & Facebook), the letter "t". 
•
36 days of type Instagram
•
Role : Illustrator
Client : Personal 
Year : 2018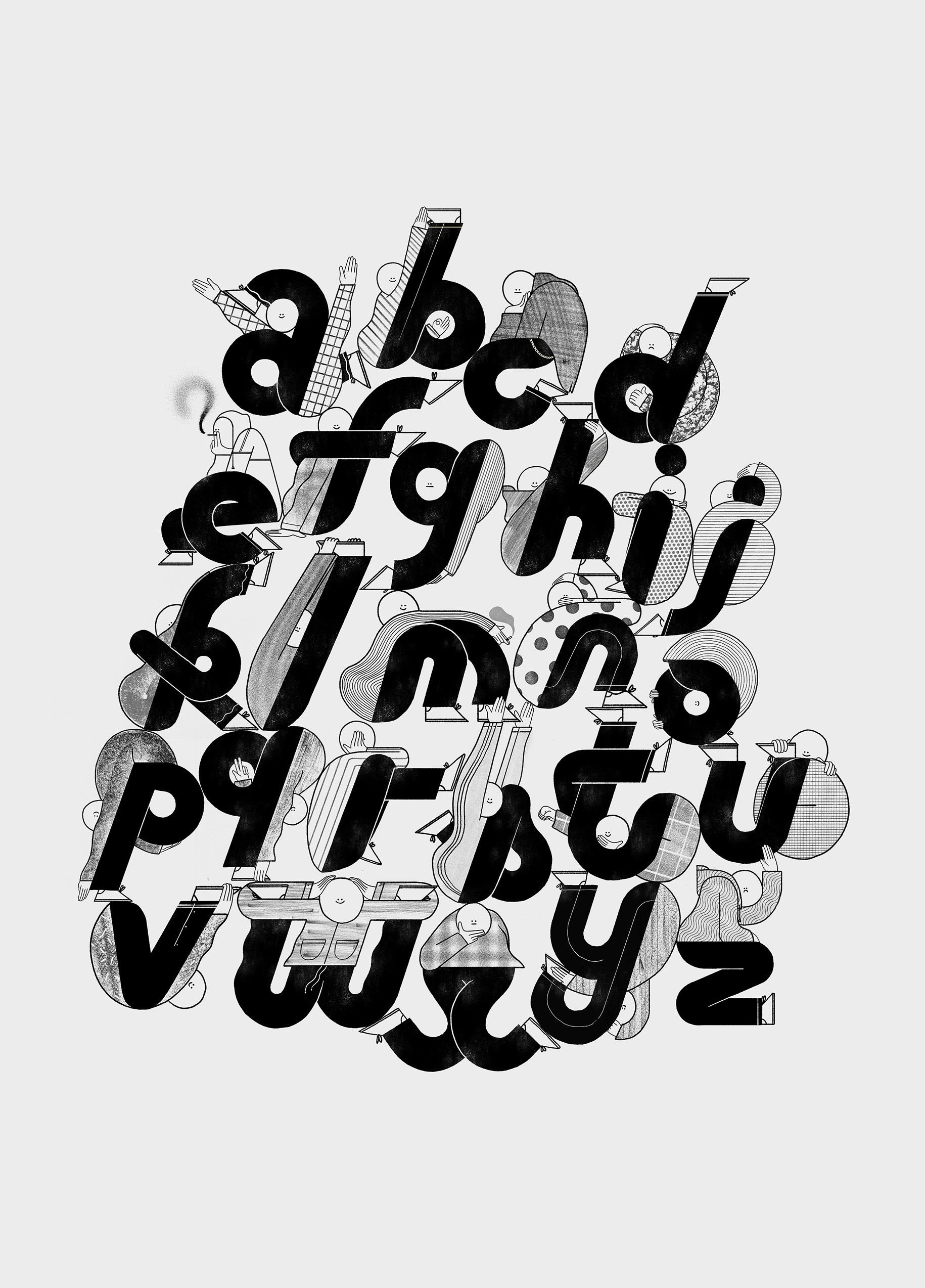 Drawings and Texture research :